Pronounced: "vin-sss"
Scent Family: Fougère
Featured Notes: Crushed Lime | Mint Gin | Sunset Musk
Meet our modern, American twist on a traditional, masculine fragrance. Vince opens with a fresh, green, boozy cocktail of Crushed Lime and Mint Gin notes, followed by its intoxicating foundation of Sunset Musk. This is an undeniably masculine, endlessly wearable fragrance that lasts all day.
Fougère (pronounced "foo-zhehr") = a timeless fragrance family that captures a kind of refreshing, green, and slightly floral scent. It's a classic choice for guys who want to smell sophisticated, yet still have a touch of that nature-inspired vibe.
Looking for a fragrance that instantly elevates your day every time you reach for it? You just found it. Vince is the epitome of cool confidence. It's a bold, masculine, fougère fragrance that's never over the top. The first time you let Vince out of the bottle, you'll instantly understand why we had to add it to our collection.
The Vince label features a map of the coast of Connecticut where real-life Vince spent a bunch of his childhood. The proximity to NYC in addition to the upscale, classic vibes of Connecticut perfectly represent this traditional fragrance with a modern twist.
Scent Note Breakdown:
Top Notes: Crushed Lime, Cedar Leaf, Lavender, Grapefruit, Mandarin, Cardamom
Mid Notes: Mint Gin, Pink Pepper, Frangipani, Geranium
Base Notes: Sunset Musk, Amber, Tonka Bean, Sandalwood, Cedarwood
Concentration: 30% (Eau de Parfum)
Sizes: 2ml and 50ml
Duration: Will last 6-12+ months depending on usage
Production: Made in the USA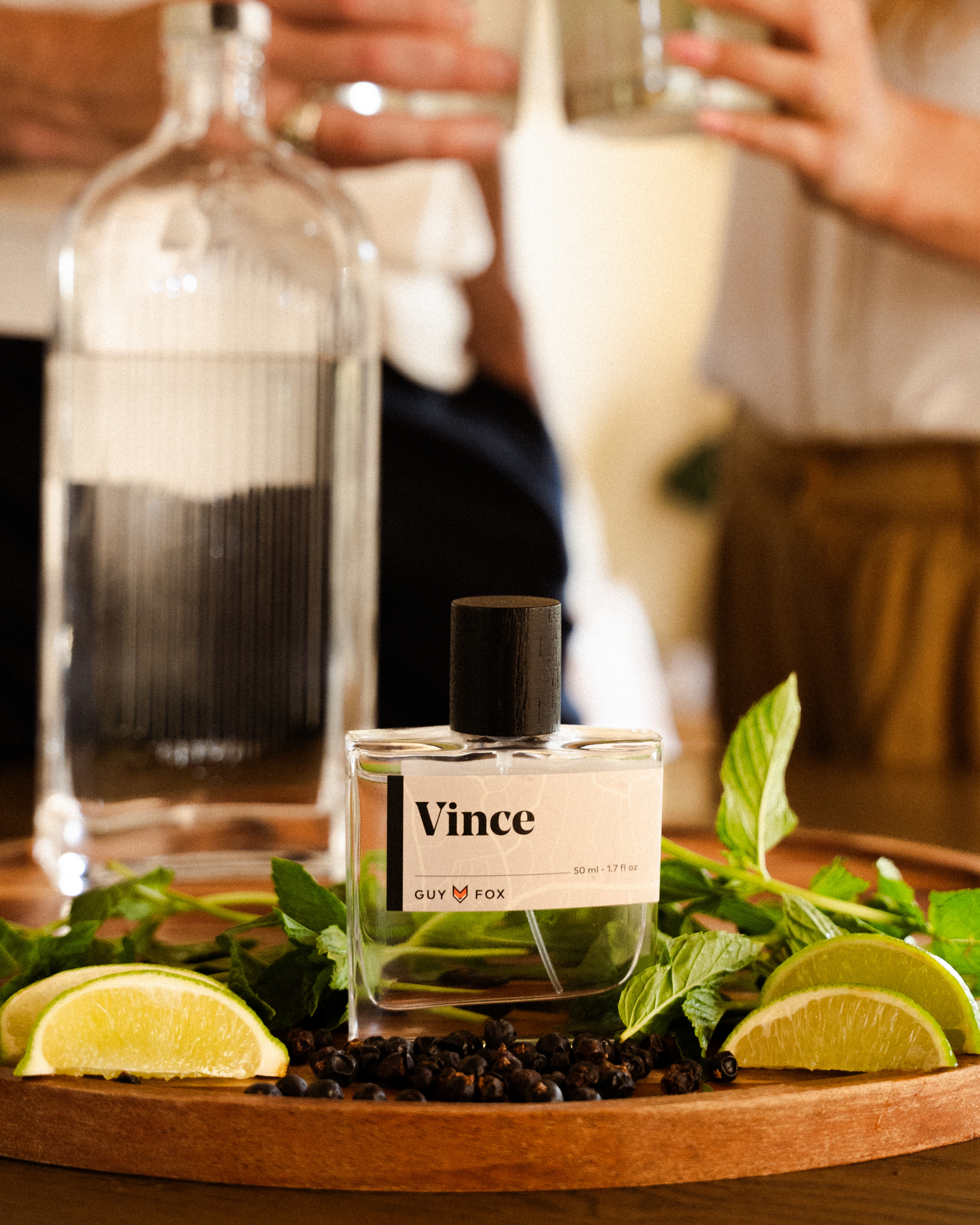 Our 10th original fragrance is absolutely one of our boldest. Get ready for the powerful, versatile, invigorating fragrance experience we call VINCE.