Pronounced: "nel-sun"
Scent Family: Woodsy/Green
Featured Notes: Eucalyptus | Sandalwood | American Cedar
Our most woodsy fragrance ever draws inspiration from a place where the woods meet the waves. When you smell the incredible freshness of Eucalyptus colliding with the warm base of Sandalwood and American Cedar, you'll feel the rush of standing on a cliff overlooking the Pacific with a towering forest behind you.
Nelson is a lighter, fresh woodsy scent that sits close to the skin. It features a great balance between warm wood notes and invigorating green aspects thanks to Eucalpytus & Juniper. It's a very forgiving fragrance, which you can spray 2 or 5 times without it ever being overwhelming.
Inspired by our favorite modern cowboy and one of our best friends, the real life Nelson has been the epitome of a dude who loves the great outdoors. The map on the label features a small coastal California beach that Nelson and his family visit ever year. And, as you might've guessed, it's known for its breathtaking views of where the woods and waves collide.
Scent Note Breakdown:
Top Notes: Citron Leaf, Eucalyptus, Green Cardamom, Black Pepper
Mid Notes: Fresh Juniper, Clary Sage, Lavender
Dry Notes: Sandalwood, Upcycled American Cedar, Patchouli
Concentration: 30% (Eau de Parfum)
Sizes: 50ml
Duration: Will last 6-12+ months depending on usage
Production: Made in the USA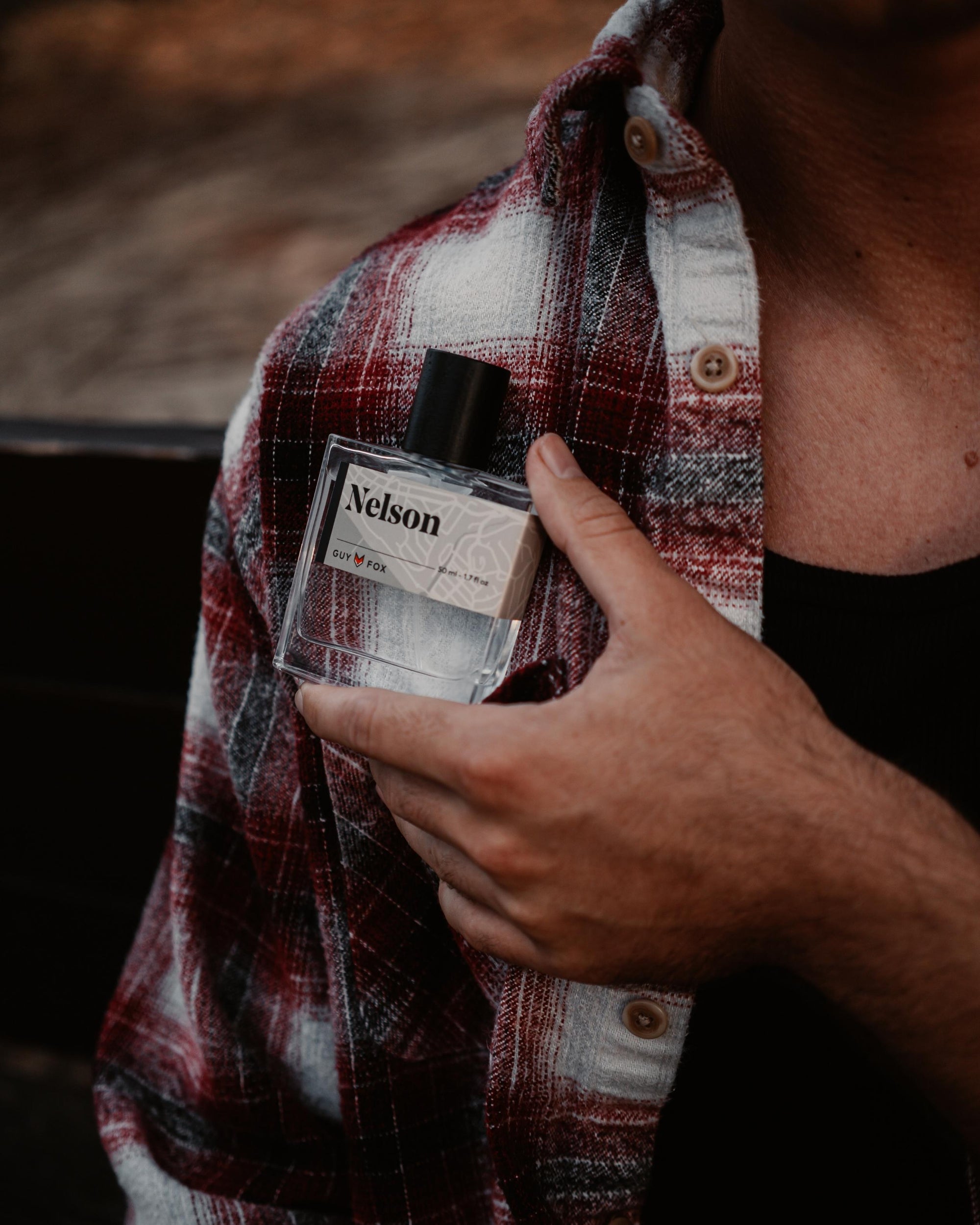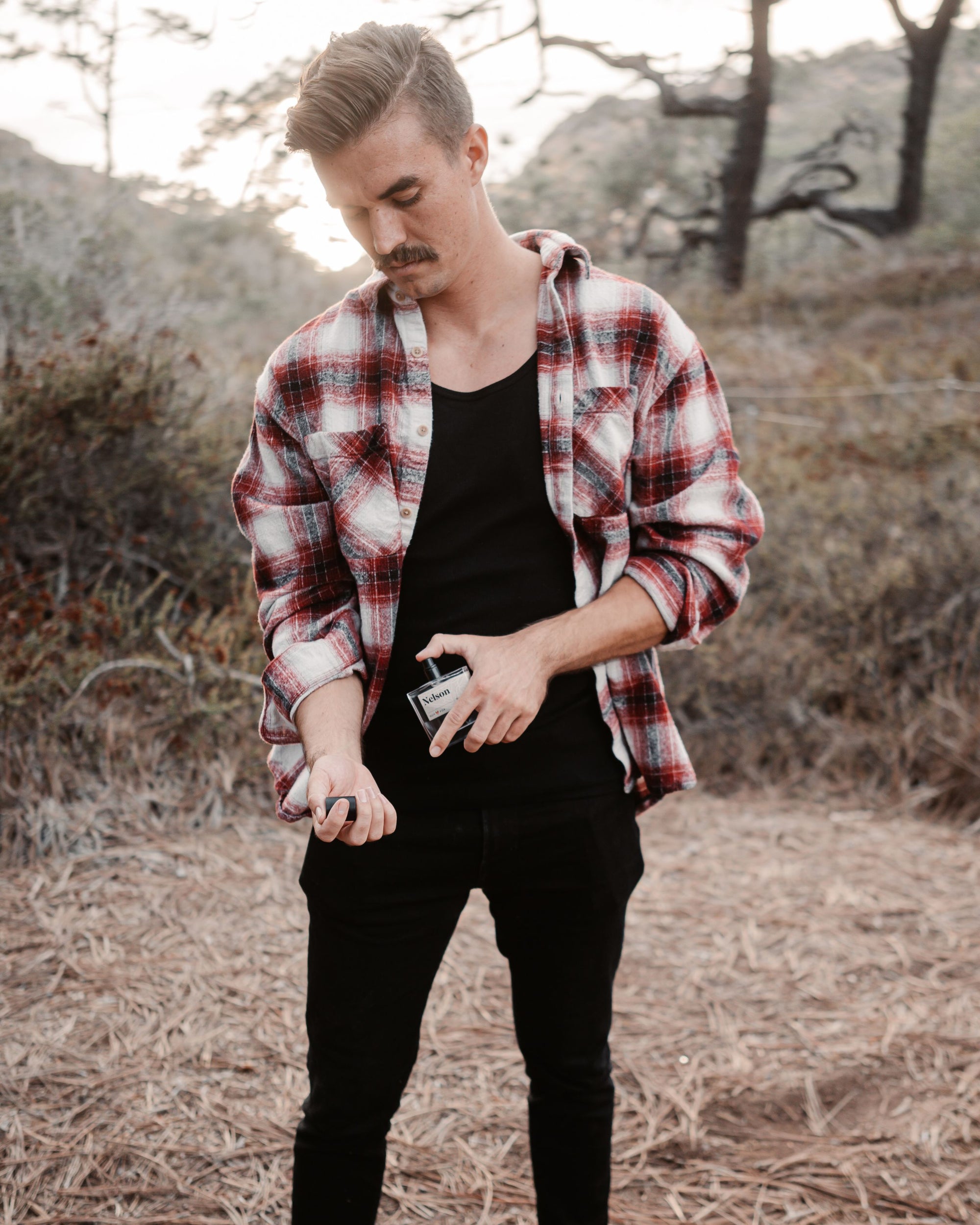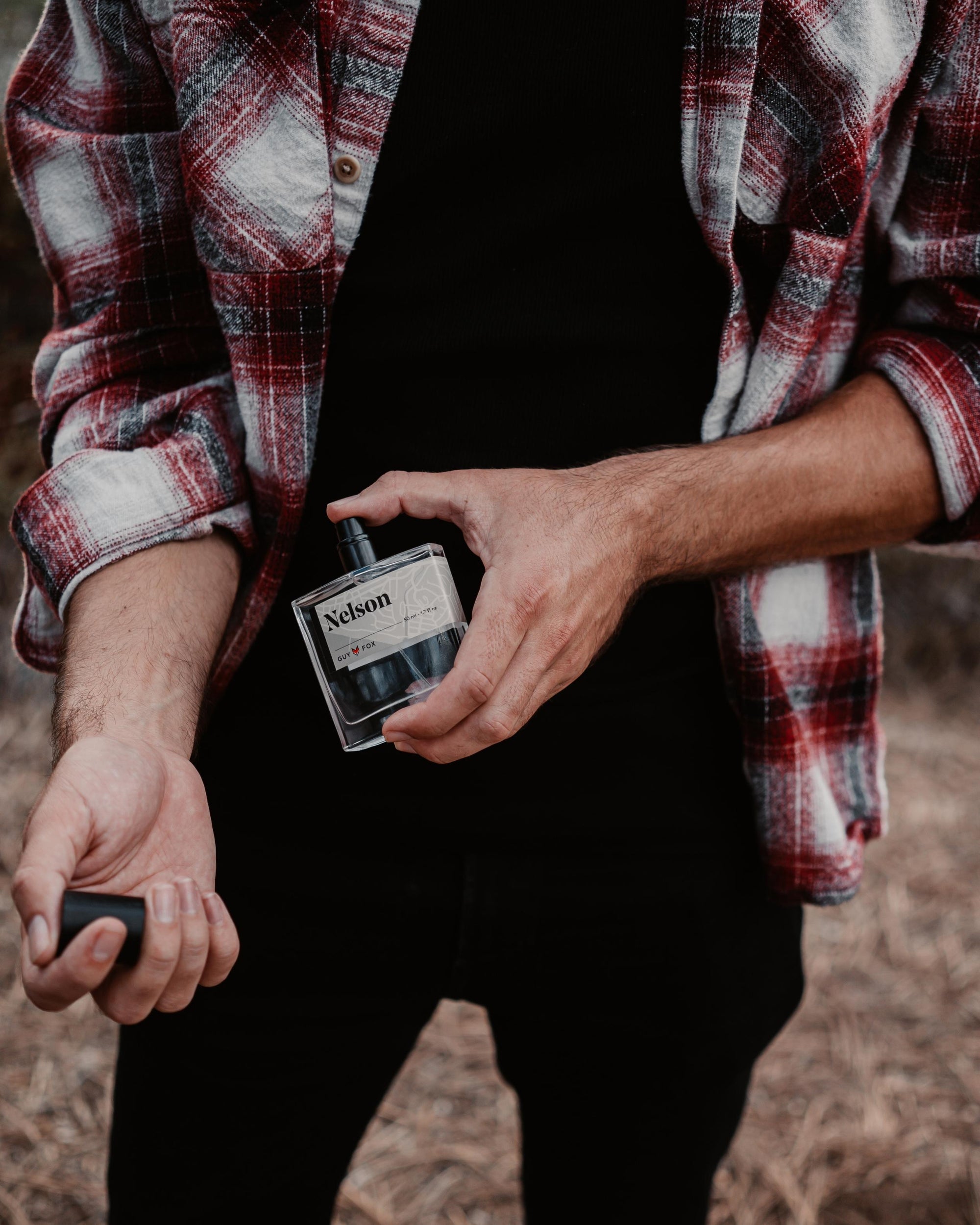 we spent over a year testing 40 different versions of nelson. inspired by where the woods & waves collide, we're so excited for you to try it out!