comes in black (white is sold out)
meet the trio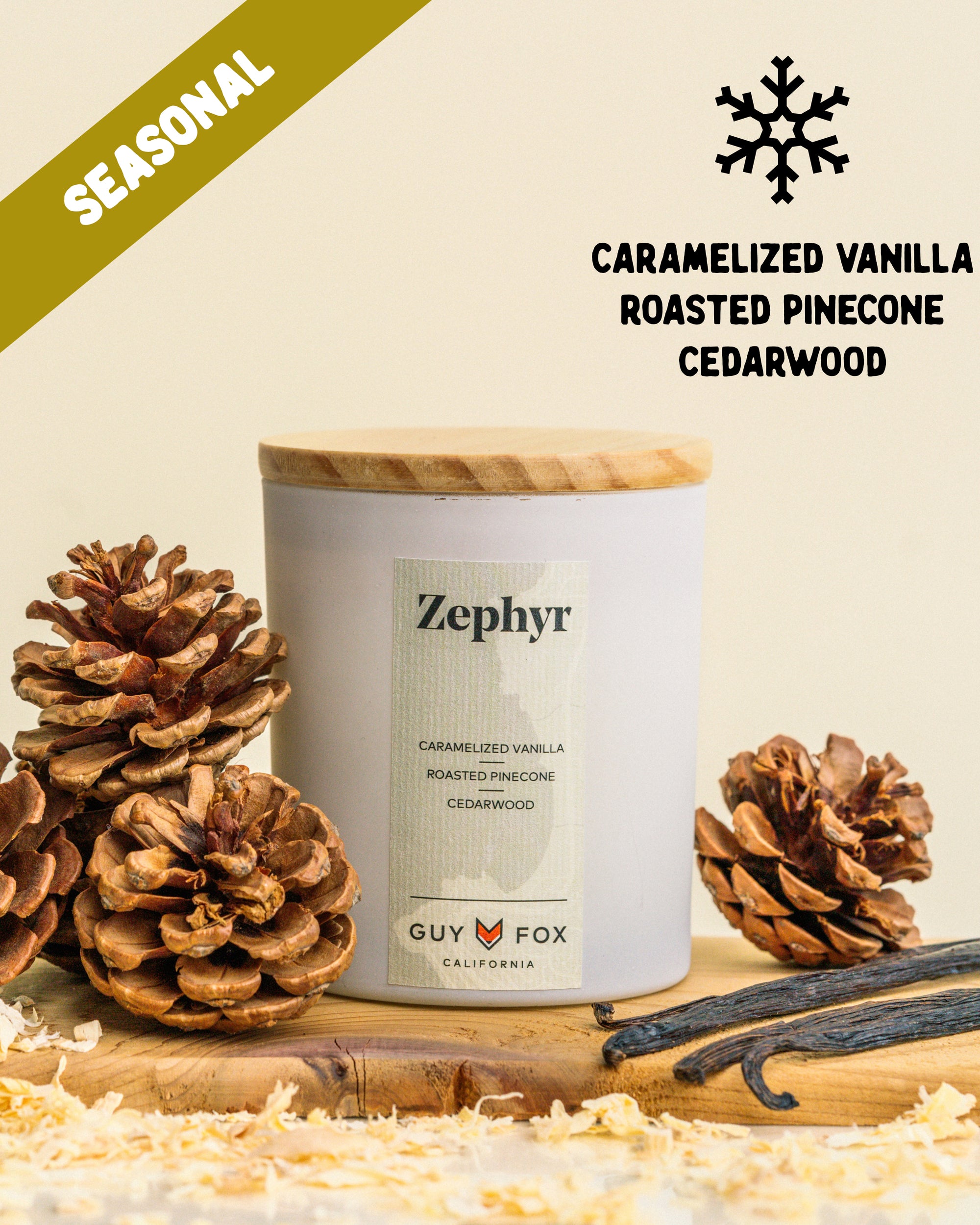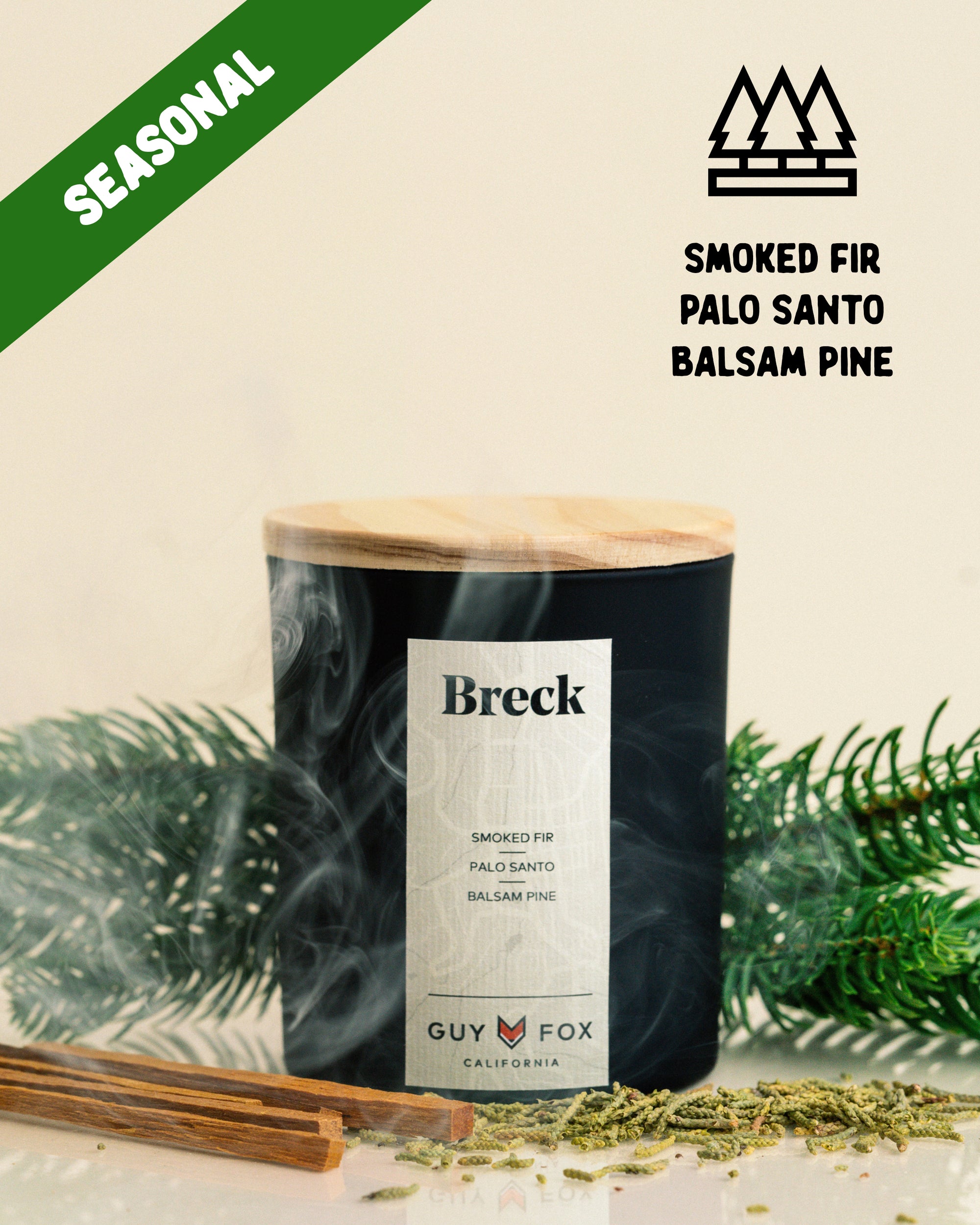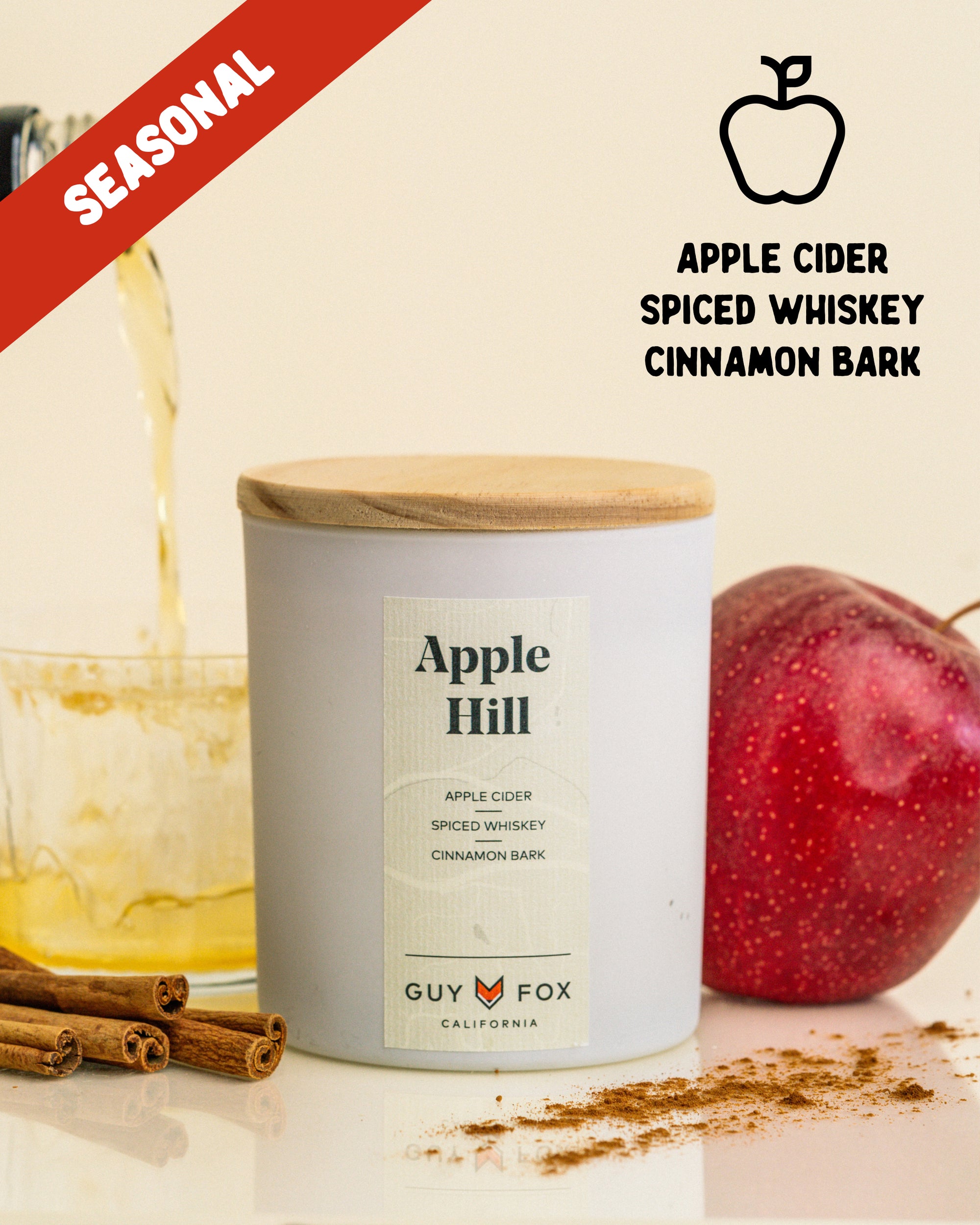 Last year we brought back our critically-acclaimed holiday candle inspired by beautiful Lake Tahoe called Zephyr. Was it a huge hit? Yup. Was it enough to keep people from demanding more? Nope. So we're going way bigger...3x bigger to be exact! This year we've added two brand new, completely cozy cold weather candles to create THE HOLIDAY TRIO!

This limited edition bundle includes Breck, our slightly smoky take on a Christmas Tree inspired candle, Apple Hill, our spicy, boozy version on an Apple Cinnamon candle, and the fan-favorite Zephyr with its Caramelized Vanilla and Roasted Pinecone greatness. Get yours before they're gone!
Zephyr Scent Note Breakdown:
Scent Type: Woodsy/Gourmand
Top Notes: Caramelized Vanilla
Mid Notes: Roasted Pinecone, Green Pine
Base Notes: Cedarwood, Balsam Fir
Breck Scent Note Breakdown:
Scent Type: Woodsy/Green
Top Notes: Cardamom, Black Pepper, Lemon
Mid Notes: Cedar, Cypress, Cypriol, Palo Santo
Base Notes: Smoked Fir, Balsam Pine, Amber, Musk, Sandalwood, Labdanum, Cade

Apple Hill Scent Note Breakdown:
Scent Type: Woodsy/Spice
Top Notes: Cardamom, Apple Cider, Brandy
Mid Notes: Spiced Whiskey, Mulled Wine, Cinnamon Bark, Clove Buds
Base Notes: Tonka Beans, Smoked Vanilla Bean, Cedarwood
Wax: Natural Coconut Wax Blend
Size: 7oz
Colors: White or Black Glass
Duration: 40+ hr burn time
Production: Hand Poured in the USA
Please note: Seasonal candles are not part of our 5% Giving Back Program.
WE'RE SOOO STOKED ON OUR FIRST EVER HOLIDAY CANDLE COLLECTION! ALL 3 OF THEM ARE GUARANTEED TO MAKE YOU FEEL WARM & COZY ALL SZN LONG.